REVOLUTIONIZING DOG TRAINING: BUILD A RELATIONSHIP AND BOND THAT LASTS A LIFETIME
Online Dog Training Courses
Mike Ritland: Expert Dog Trainer
Join the Trikos Team Dog Community
Do you have a pet that doesn't listen and does whatever it wants? Are you thinking of rescuing a dog or have you already?
With Trikos Team Dog you can train any breed, any size, any age, anywhere.
If you're a dog owner, Trikos Team Dog is for you!
Develop a strong bond and relationship with your dog: the foundation for all the future lessons

Enjoy the company of your dog wherever you are, in any environment, around other trained and untrained dogs

Meet your goals of creating the perfect relationship with your dog

Get your dog thinking on its own and not forcing it do anything through this non-compulsion training method

Learn optimal care, health, conditioning, and feeding of your dog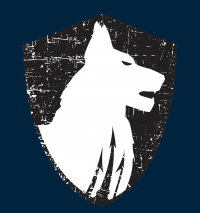 Trikos Team Dog Community
Immediate access to ALL training videos & content
Q&A with Mike & the Trikos Team
Monthly blog- expert tips on training, health/nutrition & other topics
Online community of other dog-lovers for feedback & discussions
Exclusive content available only to Trikos Team Dog subscribers
Monthly contests, prizes & more!
Trikos Team Dog Community
Immediate access to ALL training videos & content
Q&A with Mike & the Trikos Team
Monthly blog- expert tips on training, health/nutrition & other topics
Online community of other dog-lovers for feedback & discussions
Exclusive content available only to Trikos Team Dog subscribers
Monthly contests, prizes & more!
Team Dog K9 Health Courses
Does your dog…
bark, chew, run away, beg for food, have dog aggression, leash reactivity, get in the trash, jump on the couch and not listen?
Learn the skills to project authority, command respect and gain obedience for your dog with online training courses.
I found Team Dog fall of 2016 at the same time I adopted an 8-month old Dutchie.

He had been born in a shelter and rescued by a service dog organization and went into their prison program, which he flunked out of for being too "vocal". He had been passed around a bit and had no interest in any toys, food, play, praise – nothing – just wanted to be left alone.

After watching the first couple videos on Team Dog, I started right in with rapport building, joking to my friends that I needed to "work on our relationship" before I got into formal training.

One year later, he's my best friend, trustworthy in any environment, loves to play and fetch and has responded amazingly to the clicker training. The Team Dog approach taught him how to learn and be engaged, and after that everything was easier. Awesome program, great participants that are caring and thoughtful, and Mike's videos keep you motivated. Whenever I need some inspiration, I re-watch them!
– Megan L. 
TRIKOS TEAM DOG ONLINE TRAINING COURSES
Join an active, growing online dog owner community, people who love and care about dogs, and want the best for them.

Learn from the convenience of your own home, or wherever you are online. With the online Trikos Team Dog lessons, you'll have the time to understand, practice and develop the principles and techniques taught by Mike.

With a personal profile to show off your progress, connect through forums, activity feeds, groups, and unique Trikos Team Dog community features!

Q&A with Mike, meet other dog owners in your area, discuss dog-related information like food advice, useful veterinary insights, and more!

Get the tools to build a great relationship with your dog! You can share this information with other members of your family so that you're all building that bond with your dog.

Learn valuable dog training lessons like heel off-leash, recall no matter the circumstance, obedience on point, and much more!
If you read Mike Ritland's Team Dog, you'll find the Trikos Team Dog online training community website goes deeper into the ideas and techniques found in the book.
REVOLUTIONIZING DOG TRAINING
The book is not a requirement to join Mike Ritland's Trikos Team Dog website. Get started today and you'll instantly receive the detailed information that you need to develop a successful relationship with your dog.
Each month you'll get a new lesson delivered to you on the website. You'll get 24/7 access to Mike's training videos and member forums, with tips and advice directly from Mike.
STILL HAVE QUESTIONS ABOUT TRIKOS TEAM DOG?
What experience does Mike Ritland have with dogs?
Mike Ritland served for 12 years as a former US Navy SEAL, K9 Trainer. He saw action in Operation IRAQI Freedom and multiple special operations missions. Mike served as the Naval Special Warfare Multi Purpose Canine (MPC) Trainer from 2011 to 2012.
After his service, Mike founded Trikos International, specializing in providing personal protection K9s to individuals and government agencies.
Mike has trained hundreds of working dogs for a wide variety of applications and brings his expertise to personal protection dog training, security dog training, military dog training, and police dog training. He has over 18 years experience in importing, breeding, raising, and training multiple breeds of working dogs in many capacities.
Mike is the author of three New York Times Best Selling books: Trident K9 Warriors, Navy SEAL Dogs and Team Dog.
You can learn more about Mike on his About page and social media sites.
How do I know my personal information is safe on this website?
When you join, we only ask for enough personal information to verify your credit card payment. Your credit card information is not stored on our servers, instead it is transmitted securely to the credit card processor via methods that meet PCI-DSS requirements. Our credit card processor is well-known and is a PCI Service Provider Level 1, the most stringent level of certification.
As a member of our website, you can choose to display your real name, or a username of your choosing, so you can remain anonymous or not, as you choose. We ask that you use a strong password and that you refrain from sharing that information.
What makes Trikos Team Dog training unique?
This course is for you and your dog, one-on-one. You're not meeting a 'certified' dog trainer in a park with 20 other people and their untrained dogs. You're not taking your dog to a variety of distracting environments. And you're not paying $500-$900 dollars to get your 'Level 1' certificate.
The Trikos Team Dog Online approach is to build a solid foundation of understanding and communication between you and your dog. You'll establish who's in charge (again, this should be you, despite what your dog may think). You'll learn and grow together in a consistent environment with no distractions.
Importantly, you'll be working with Mike Ritland, a man who has years of experience working with hundreds of dogs. Mike's approach is one-on-one with the dog – this is what he will teach you.
How is the online approach different?
Since the Trikos Team Dog membership is 100% online, there is no in-person or group training. It's up to you to engage with the training lessons, and then take the time to work with your dog. You'll have to put real time and effort into this. Nobody will do it for you. There are no in-person trainers to manage you or your dog, but there is a community where you can share your progress. This means you'll need to be with your dog after work, when you're tired, and on the weekends to train with consistency.
Will I be sold more products when I join Trikos Team Dog?
Mike is a regular guy who loves working with dogs. He loves helping people to have as much love and fun with their dogs as he does with his own dogs. Mike has plans for more advanced training opportunities, but you can decide whether to participate in them. If you enjoy the Trikos Team Dog training, you'll likely continue to the next level.
Mike may offer products and services through Trikos Team Dog that will help improve your dog's health, your skills for training, and your relationship with your dog.
I have a house dog, a loved pet. I don't have an attack dog or a Navy SEAL dog. Is this course right for me?
Yes! If you have a dog, regardless of the breed, and you want a better relationship with your dog or feel like you're not connecting, then yes, these are great courses for you.
If you don't yet have a dog, you'll learn what to look for so you can find a good dog for you.